---
D.O.T INSPECTIONS
Have you received a yellow sticker? Or need an annual taxi or uber inspection?
---
Approved D.O.T Inspection Station
---
D.O.T Vehicle Inspections (Initial and re-examination)
Light Vehicles (MRC 4,500kg or less)
Including caravans, trailers (without breaks), motorcycles, motor carriers or any other light vehicle!
Heavy Vehicles (MRC over 4,500kg)
Total Car Care are approved as a privately-owned Authorised Department of Transport Metro Inspection Station (AIS). We realise you are keen to get your wheels back on the road as soon as possible.
Should you need your vehicle inspected please make sure you carry the correct paper work. If your vehicle is out of Rego you will require a moving permit before you can drive your vehicle.
Compliance Notices ("yellow stickers") in WA can be issued by a police officer or authorised wardens when they identify a vehicle to be not roadworthy. You need to take the appropriate steps by organising an inspection.
Some vehicles such as, taxis, buses, uber, driving school vehicles require annual DOT examinations to renew their registration each year. To do so you must bring your paper work to the Inspection Station. If you are unsure, please check the Department of Transports Web Site for more info.
---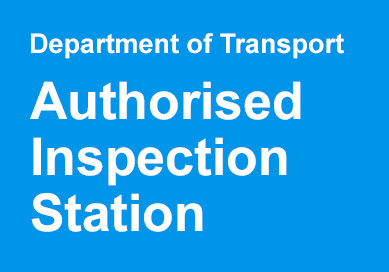 The inspection process will require you to fill out a few details. Payment maybe made by cash or card and must be submitted at the same time. You will be notified by the inspector if your vehicle has passed or failed.
You may call the team on 9276 5555 to book in for your inspection at Total Car Care.
During your call to book please mention the reason for your inspection so we may understand the type of inspection you may require.
Did you Know: Before a car is registered in W.A, it is required to pass a safety test at an Approved Inspection Station.
Is this the first time you are registering your vehicle in WA?

Has your vehicle been written off? and you wish to have the vehicle inspected for repairing?

Have you been issued with a non-compliance or yellow sticker?

Do you wish to transfer plates from another state?

Are you needing an annual check for a charter omnibus vehicle, taxi or uber inspections?
Please call us to discuss a suitable appointment. 9276 5555
Vehicle Examination Fees
2018/19
Light Vehicles (MRC 4,500kg or less)
---
Caravan and trailer (without brakes), motorcycle and motor carrier
Minor examination (verification of vehicle details only)
Heavy Vehicles (MRC over 4,500kg)
---